For many years now I have looked after the IT needs of small businesses in the Cambridge area.
The services that I provide can range from simple advice over the telephone through analysis of a business' IT needs, procurement and installation of equipment, setting up simple networks (wired and wireless) up to writing database systems to run the entire business.
With a huge amount of experience in the use of most common software applications, I can provide on and off site training for staff in the following areas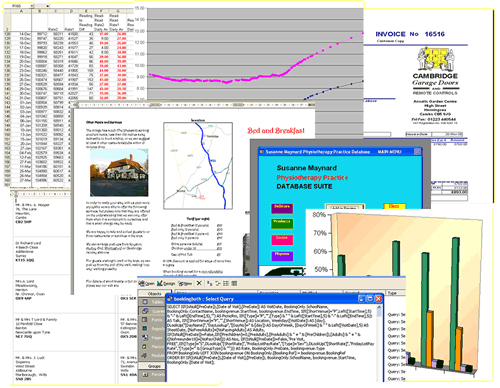 Word processing
Spreadsheets
Databases
Mail merging
Desktop publishing
Graph plotting
Using the Internet
Emailing
Web page design
Presentation Graphics
I am also able to offer a full range of Internet services, including creating a website, supplying hosting services, mailboxes, form handling etc.