Internet Services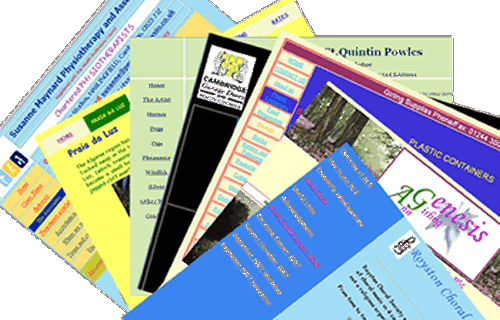 I am able to offer a complete web site service, from design of a simple web presence through to a multi page site with form handling facilities, password protected areas etc. I can supply hosting facilities, mailboxes and do the file up or downloading for you.
However, you may prefer to do some or all aspects of the work yourself and just use me for advice or hosting the site. Whatever you would like to do, I can be of some assistance.
The hosting service is supplied through the UK's biggest website host - Fasthosts. They supply me with the hosting space and an all day, everyday (I hate '24/7') technical support service, which means that I can give you the sort of quality of service that you need.
For more information, give me a ring or email me.