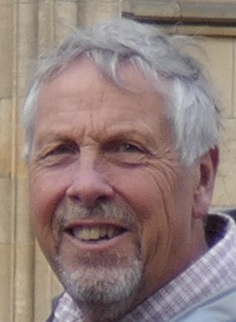 My name is Phil Maynard and I have been involved with computers since about 1977, when, as a medical physics technician I was designing pieces of equipment for use in the University of Oxford's Department of Anaesthetics. I very soon realised that small computers were the way forward, writing software to perform tasks rather than building specific equipment for specific purposes.
My involvement with computers since that time has been continuous, using them in many shapes and forms to run businesses, run equipment, perform experiments, analyse data, word processing, presentations, educate and make full use of the Internet.
Along the way I have worked in academic environments, in Oxford and Cambridge Universities doing research, development and administration, and teaching computer science in Anglia Ruskin University.
I have also been heavily involved in community education, teaching at Cambridge Regional College and Bassingbourn, Comberton and Melbourn Village Colleges.
Whilst a governor of my then local primary school (Hauxton) I was able to offer my services running a computer club for under 11 year olds.
I also built up a large number of 'home users' who received tuition and computer support at home. Some of these were elderly people, the oldest of which was 92 - so I suppose you could say that I am comfortable with people of all ages!!
However, as you probably saw on the Home page, I have now retired, so this page is now history!