I have been involved in teaching adults since 1997.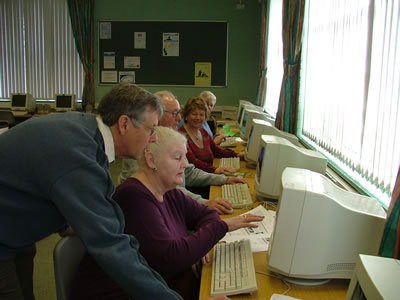 I started by teaching databases at Comberton Village College, then moved on to teaching all the Microsoft Office Applications (Word, Excel, Access, Powerpoint etc) and Desktop Publishing, Web Page Design, and Beginners classes at Comberton, Mebourn and Bassingbourn Village colleges, and Cambridge Regional College and Bellerby's.
For 7 years I was a part time senior lecturer in the Computer Science Department of Anglia Ruskin University (formally Anglia Polytechnic University).
The students in my classes range from teenagers through to 90 year olds!
I also offer individual tuition either in your own home or workplace, with courses and content tailored to your individual requirements.
Small classes are now also running at our facility in Great Chishill.
If you were a student on the Spreadsheets Course on 14th November 2015 and would like the course notes, please click here .